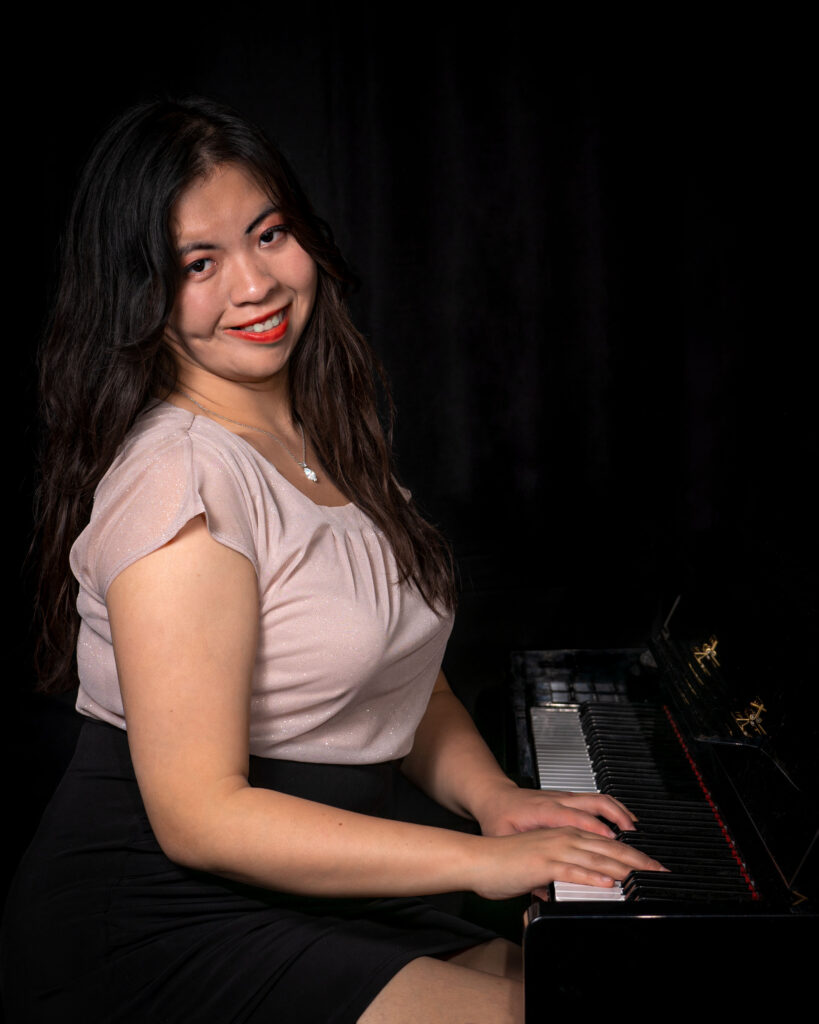 YING CHEN
Piano, Voice, Chinese 
Taiwanese pianist Ying-Chieh Chen debuted her solo piano recital at the age of 6 in Taoyuan city, Taiwan. In 2021 fall, she received her degree for Doctoral of Musical Arts, majoring in piano performance and minoring in piano pedagogy in University of North Texas.
In 2019, she also obtained her Master degree of music in Temple University in Philadelphia under pianist Ching-Yun Hu, the silver prize winner of Arthur Rubinstein International Piano Competition and founder of Philadelphia Young Pianist's Academy. Ying-Chieh earned her Bachelor degree of music in National Taiwan Normal University, the first rank music college in Taiwan, majoring in piano and minoring in vocal performance.  
Ying-Chieh is active in both pursuing the academic achievement and exploring to improve the piano pedagogical method to match for different students. She already started her piano teaching in both private lessons and group teaching from 2013 to now, teaching paces from Taiwan to USA. In Texas, She studied the piano pedagogy under Dr. Beckman and was provided to teach for the private studio piano lessons for undergraduate student in University of North Texas. Furthermore, she is also selected as a member of Alpha Alpha Chapter of the Pi Kappa Lambda National Music Honor Society because of her top academic achievement among the doctoral of piano category in school. In Philadelphia, Ying-Chieh also made researches for the piano teaching under professor Maria Del Pico Taylor, the founder of Dorothy Tubman Seminar for the piano pedagogy. During the time in Taiwan, before 2015, she was also active in the group music teaching and lesson design for junior and senior high school students.
Besides being as a patient and passionate piano teacher, Ying-Chieh has given performances in Taiwan, Japan, China and the United States. Prize winner of National Prague Piano Competition, Amadeus Piano Competition and Seidof Piano Competition in Taiwan, Chen has been invited to perform in New Taipei City Concert Hall, Taoyuan Concert Hall, Jungli Arts Hall (Taiwan) ,  Kagawa Concert Hall (Japan) ,  Shenzhen Arts Hall (China) , Field Concert Hall (USA) , Rock Hall (USA), Miami music festival and other venues. In 2005, she was admitted to the prestigious music conservatory in Taoyuan pre-college program and graduated with honors in 2011.