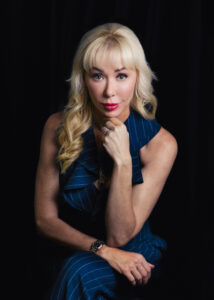 Founder and Director
Eva Brandys
Eva Brandys, the multi-talented proprietor of Park Cities School of Music in the vibrant city of Dallas, stands as a true testament to the fusion of artistry and entrepreneurial spirit. Her journey, steeped in the rich traditions of music, has transcended borders and continents, weaving a tapestry of musical excellence and business acumen.
Originating in her picturesque homeland of Poland, Eva embarked on her musical odyssey, igniting a passion that would eventually span across the United States. Her musical prowess culminated in the attainment of a Master's degree in Music Education and Piano Pedagogy from the prestigious Southern Methodist University (SMU) in Dallas, TX. Her earlier years were marked by a Bachelor's degree in Piano Performance from Dallas Baptist University (DBU), a testament to her commitment to honing her craft.
With over two decades of experience as a piano virtuoso, Eva has honed her teaching skills in both intimate private sessions and dynamic group settings. Her pedagogical journey has traversed international waters, with teaching stints in Poland, England, and notable institutions stateside, including the Dallas Baptist Children's Lab School, SMU Piano Preparatory Department, and DALLAS/MUSIC, Inc.
Ms. Brandys' dedication to her craft extends beyond the classroom. She is a distinguished member of renowned associations, including the Dallas Music Teacher's Association (DMTA), Texas Music Teacher's Association (TMTA), and the Music Teachers National Association (MTNA). Her contributions to the DMTA board as Chairman of the Sonata-Sonatina-Baroque Festival and Member-at-Large are a testament to her leadership and commitment to music education.
Eva's passion for music education is further exemplified by her Orff-Schulwerk Association certifications at Levels I, II, and III and her Texas Educator Certificate for All-Level Music (Grades PK-12). Her indomitable spirit was showcased in her successful completion of the Goldman Sachs 10,000 Small Businesses program in December 2014.
Beyond the realm of music, Eva Brandys has ventured into diverse domains, including the dynamic world of Real Estate, where she has discovered a newfound passion. Her involvement in the Junior League of Dallas (JLD), Lakewood Women in Business (LWIB), and Park Cities/North Dallas Women in Business demonstrates her unwavering commitment to community and empowerment.
Eva's musical prowess extends far beyond the keys of a piano. Her original compositions have been immortalized in her captivating albums, "Eva" (2016) and "Life Journey" (2019), both of which have resonated with audiences worldwide. Her enchanting compositions found their way into the cinematic masterpiece, "Gloria in te Dominne" (2018), further solidifying her position as a musical luminary.
In 2020, the inspirational story of Eva Brandys' life and her remarkable business journey was showcased in Zoe Madewell's book, "The Müzik Mom: Bach the Broken World: Seven Stories of Dreamers Who Never Gave Up."
Eva Brandys is not only an accomplished pianist and educator but also a visionary creator who has left an indelible mark in the realm of music education. One of her achievements is the development of a new teaching method known as "Instrument Explorers with Mimi and Dodo." This innovative approach is tailored specifically for toddlers and pre-school students, introducing them to the enchanting world of music in a fun and engaging manner. Through Mimi and Dodo, two beloved characters Eva has carefully crafted, young learners embark on a musical journey filled with creativity, imagination, and hands-on exploration. Eva's dedication to nurturing the next generation of musicians is exemplified by her commitment to crafting a method that instills a lifelong love for music in the hearts of the youngest learners, setting a new standard in early music education.
Eva stands as a respected piano instructor, performer, composer, and published author in the Dallas/Ft. Worth Metroplex, where she also wears the hat of owner and director of three successful businesses. Her latest venture into the development of innovative teaching methods is a testament to her passion for new challenges and continued growth. Eva Brandys embodies a true renaissance spirit, making a lasting impact on the world of music and entrepreneurship.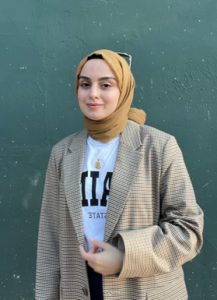 General Manager
Sumeyye ``Sumi`` Donmez
Sumeyye "Sumi" Donmez is a passionate and driven individual currently pursuing a degree in Communications at Southern New Hampshire University (SNHU). Hailing from the vibrant city of Houston, Texas, Sumi has always had a natural curiosity for the world and a deep appreciation for human connections. Sumi's love for travel and photography has been a constant source of inspiration in her life. Beyond her love for exploration and photography, Sumi's heart lies in helping others. She firmly believes that making a positive impact in the lives of those around us is one of life's greatest joys. Sumi's ultimate aspiration is to become an inspirational TED Talk speaker, where she can share her message of finding one's way and knowing that they are not alone. She envisions a future where her insights and experiences can inspire and empower others on their journeys. To Sumi, traveling is more than just visiting new locations; it's about opening doors to different worlds, understanding diverse cultures, and embracing the beauty of our global community. With her pursuit of a degree in Communications, Sumi aims to amplify her ability to connect with people, share stories, and make a difference in the world.
Office Assistant (Virtual)
Dagmara Kusak
Dagmara lives in Cracow, Poland but she grew up in a quaint countryside. She completed her degree in Biology studies at Jagiellonian University, specializing in neuroscience. Her interest areas include the fashion industry, as she is employed by a Polish clothing brand, social media marketing, and chronobiology. Among her many hobbies, traveling is her greatest passion, though she also enjoys skiing, swimming, yoga, and mountain hiking. Her dream is to never stop exploring the world, improving herself, and expanding her knowledge.
Since high school, she's been helping her mother in her small shop. During this time, she has trained her customer service skills and developed her organizational abilities. Her work values are integrity, kindness, and good communication with clients. Dagmara supervises our schools' office and social media accounts.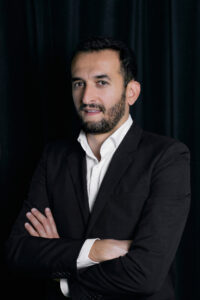 Facilities Coordinator
Anar Aliyev
Anar Aliyev, husband of Eva Brandys, owner of Park Cities School of Music, Lakewood Conservatory of Fine Arts and Dallas Heritage Academy. Mr. Aliyev is a qualified civil engineer with nineteen years of work experience in Socar Oil and Gas Company. He has experience managing large projects and teams. Since last eight years Mr. Aliyev has been involved in life of schools and has been right hand of Mrs. Brandys. Mr. Aliyev along with his full-time job is woking as PCSM/LCFA Facilities Coordinator and helps Mrs Brandys with all duties that need immediate attention. He supports his wife in the endeavor to build the best Fine Arts and Music Education School program in Dallas Metroplex.