Founder and Director
Eva Brandys
Eva Brandys, co-founder Lakewood Conservatory of Fine Arts, began her formal musical training in her native Poland, and she continued her education in the United States. Ms. Brandys holds a Masters of Music degree in Music Education and Piano Pedagogy from Southern Methodist University (SMU) in Dallas, TX, as well as Bachelors in Piano Performance from Dallas Baptist University (DBU) in Dallas, TX.
Eva has over two decades of experience as a piano instructor in both private and group settings. She has taught piano in Poland, England, and she has taught stateside in such settings as Dallas Baptist Children's Lab School, SMU Piano Preparatory Department, and DALLAS/MUSIC, Inc. She is a member of the Texas Music Teacher's Association (TMTA), and the Music Teachers National Association (MTNA).
She holds Certification at Levels I, II, III for the Orff-Schulwerk Association. The American Orff-Schulwerk Association (AOSA) is a professional organization dedicated to the creative teaching approach developed by Carl Orff and Gunild Keetman. Musical concepts are learned through singing, chanting, dance, movement, drama and the playing of percussion instruments. Improvisation, composition and a child's natural sense of play are encouraged. Ms. Brandys also holds a Texas Educator Certificate for All-Level Music (Grades PK-12). In December 2014, Eva successfully completed the Goldman Sachs 10,000 Small Businesses program, a joint effort with Dallas Co. Community College District and limited to a small number of participants. She is an active member of Junior League of Dallas (JLD), Lakewood Women in Business (LWIB), and Park Cities/North Dallas Women in Business.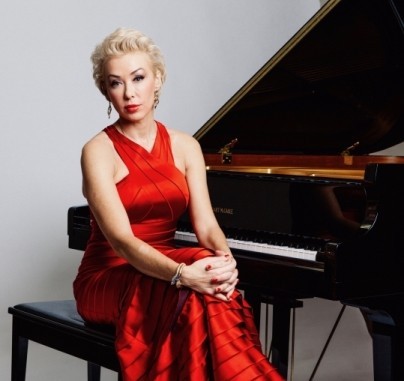 Managing Director
Mandy Guilfoyle
Mandy Grace Guilfoyle, born in Seminole, Florida, is a cellist and educator with over 19 years of experience. Mandy was performing the cello professionally and wowing audiences since middle school when she played in dozens of ensembles and groups, as well as winning competitions. Mandy has performed in multiple countries, including France, Italy, and Europe, as both a string quartet member and the principal cellist of an orchestra. She has a love of performing, and deeply honors and respects the connection between two humans during a musical performance.
She moved to Dallas in 2009, where she studied with soloist Andrés Díaz at Southern Methodist University and received a B.A. in Music, and then an M.M. in Music Education in 2018. Mandy has extensive experience as an educator, where she spent time as a classroom orchestra teacher for both a middle school and high school, private lesson teaching experience with piano, violin, viola, cello, and ukulele with students aged 4-84, and group lesson experience with students of all ages and instruments.
Along with her performing and teaching history, Mandy has a sizeable background in music administrative work. During her time in Asheville, Mandy was the Program Director of the Asheville Music School, where she was in charge of the school's outreach program, bringing the joy of music to underserved communities in the city. She also was briefly the interim manager of the Asheville Youth Symphony as they transitioned full-time managers, where she started the new year hiring new conductors, purchasing and organizing music for students and teachers, and planned the youth symphony's concerts, events, trips, and programs for the upcoming year.
In February of 2020, Mandy was a featured soloist performing the Ibert Cello Concerto with the Blue Ridge Orchestra in Asheville, NC, for two packed-house concerts. She commonly performs as a soloist, chamber musician, orchestral musician, principal cellist, and as a freelancer for all types of events.