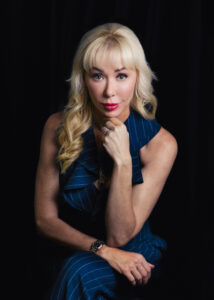 Founder and Director
Eva Brandys
Eva Brandys, owner of Park Cities School of Music in L.A. & Dallas, Lakewood Conservatory of Fine Arts and Heritage Lakewood Learning Center of East Dallas, began her formal musical training in her native Poland, and she continued her education in the United States. Ms. Brandys holds a Masters of Music degree in Music Education and Piano Pedagogy from Southern Methodist University (SMU) in Dallas, TX, as well as Bachelors in Piano Performance from Dallas Baptist University (DBU) in Dallas, TX.
Eva has over two decades of experience as a piano instructor in both private and group settings. She has taught piano in Poland, England, and she has taught stateside in such settings as Dallas Baptist Children's Lab School, SMU Piano Preparatory Department, and DALLAS/MUSIC, Inc. She is a member of the Dallas Music Teacher's Association (DMTA), Texas Music Teacher's Association (TMTA), and the Music Teachers National Association (MTNA).
Ms. Brandys served as a Dallas Music Teachers Association (DMTA) Chairman of the Sonata-Sonatina-Baroque Festival and Member-at-Large on the Board of DMTA for four years (2008 – 2011). She holds Certification at Levels I, II, III for the Orff-Schulwerk Association. Ms. Brandys also holds a Texas Educator Certificate for All-Level Music (Grades PK-12). In December 2014, Eva successfully completed the Goldman Sachs 10,000 Small Businesses program. She is an active member of Junior League of Dallas (JLD), Lakewood Women in Business (LWIB), and Park Cities/North Dallas Women in Business.
Eva Brandys released her first CD entitled Eva in 2016, and Life Journey in 2019 showcasing her original piano compositions. Eva, as well as her compositions, was featured in the movie Gloria in te Dominne (2018). In 2020, the story of her life and her business success was included in Zoe Madewell's book: The Müzik Mom: Bach the Broken World: Seven Stories of Dreamers Who Never Gave Up.
Over the course of her career, Ms. Brandys has performed throughout Europe, Canada, and the United States. She has given both solo and chamber performances. Although her main focus has been classical music and original composition, she has broadened her musical horizons by adding pop, contemporary, blues, jazz and tango to her repertoire. Presently, she is a well-respected piano instructor and performer in the Dallas/Ft. Worth Metroplex, and owner/director of four businesses. Real Estate is her new venture which she enjoys very much.
Administrative Director
Ruth Balloon
Ruth Balloon is the Administrative Director at Lakewood Conservatory of Fine Arts. Ruth brings over 15 years of combined administrative experience in Office Management, Accounting and Customer Service. She assists in the development and implementation of policies and procedures; manages and oversees billing and accounts receivable within Lakewood Conservatory, Park Cities Music and Heritage Learning Center. Ruth manages lesson schedules and teacher coordination in both of our music schools. Ruth also has several years of teaching experience in her portfolio. She holds a bachelor's degree in Psychology and Criminal Justice from Liberty University along with a Differentiated Instruction Certificate from Harvard Graduate School of Education.
Ruth has been living in the Dallas area since she moved from Indiana in 2010. In her spare time, she enjoys spending time with her husband and children, hiking, traveling and exploring new places with her family as well as light remodeling projects.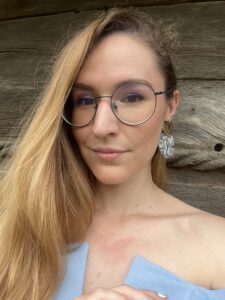 Social Media Coordinator
Julia Aioanei
Julia Aioanei was born and raised in Baia Mare, Romania. However, she currently lives in Timisoara, one of the most beautiful College towns in Romania, together with her husband. While in High School, Julia developed an eye for Photography, thus she decided to pursue a degree in Photography Art. She is an amazing artist and loves capturing unique life moments. She is passionate about social media and its power. 
Julia organizes and supervises our schools' social media accounts and she is involved in boosting our Internet presence and awareness as well as helps promote our schools in the Dallas Metroplex.
She loves her family, her 2 adorable cats and coffee. Julia's day job is working as a certified barista for a specialty coffee shop in Timisoara. She enjoys conversations and making meaningful relationships with her customers. She wishes her clients to feel like home when visiting her coffee shop and one of her main goals is to make people happier and bring joy to their lives. Julia believes that every day is a day for learning and she is thankful for each and every new day.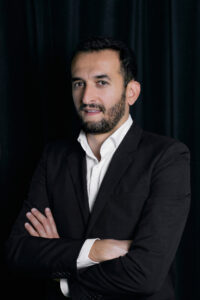 Facilities Coordinator
Anar Aliyev
Anar Aliyev, husband of Eva Brandys, owner of Park Cities School of Music, Lakewood Conservatory of Fine Arts and Dallas Heritage Academy. Mr. Aliyev is a qualified civil engineer with nineteen years of work experience in Socar Oil and Gas Company. He has experience managing large projects and teams. Since last eight years Mr. Aliyev has been involved in life of schools and has been right hand of Mrs. Brandys. Mr. Aliyev along with his full-time job is woking as PCSM/LCFA Facilities Coordinator and helps Mrs Brandys with all duties that need immediate attention. He supports his wife in the endeavor to build the best Fine Arts and Music Education School program in Dallas Metroplex.