Founder and Director
Eva Brandys
Eva Brandys, co-founder Lakewood Conservatory of Fine Arts, began her formal musical training in her native Poland, and she continued her education in the United States. Ms. Brandys holds a Masters of Music degree in Music Education and Piano Pedagogy from Southern Methodist University (SMU) in Dallas, TX, as well as Bachelors in Piano Performance from Dallas Baptist University (DBU) in Dallas, TX.
Eva has over two decades of experience as a piano instructor in both private and group settings. She has taught piano in Poland, England, and she has taught stateside in such settings as Dallas Baptist Children's Lab School, SMU Piano Preparatory Department, and DALLAS/MUSIC, Inc. She is a member of the Texas Music Teacher's Association (TMTA), and the Music Teachers National Association (MTNA).
She holds Certification at Levels I, II, III for the Orff-Schulwerk Association. The American Orff-Schulwerk Association (AOSA) is a professional organization dedicated to the creative teaching approach developed by Carl Orff and Gunild Keetman. Musical concepts are learned through singing, chanting, dance, movement, drama and the playing of percussion instruments. Improvisation, composition and a child's natural sense of play are encouraged. Ms. Brandys also holds a Texas Educator Certificate for All-Level Music (Grades PK-12). In December 2014, Eva successfully completed the Goldman Sachs 10,000 Small Businesses program, a joint effort with Dallas Co. Community College District and limited to a small number of participants. She is an active member of Junior League of Dallas (JLD), Lakewood Women in Business (LWIB), and Park Cities/North Dallas Women in Business.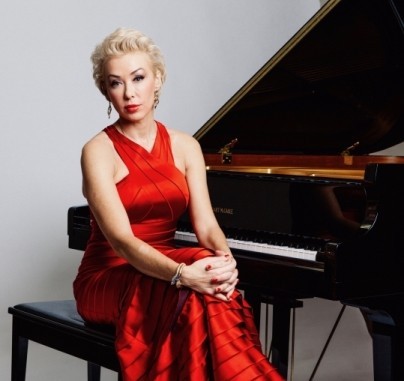 Administrative Director
Ruth Balloon
Ruth Balloon is the Administrative Director at Lakewood Conservatory of Fine Arts. Ruth brings over 15 years of combined administrative experience in Office Management, Accounting and Customer Service. She assists in the development and implementation of policies and procedures; manages and oversees billing and accounts receivable within Lakewood Conservatory, Park Cities Music and Heritage Learning Center. Ruth manages lesson schedules and teacher coordination in both of our music schools. Ruth also has several years of teaching experience in her portfolio. She holds a bachelor's degree in Psychology and Criminal Justice from Liberty University along with a Differentiated Instruction Certificate from Harvard Graduate School of Education.
Ruth has been living in the Dallas area since she moved from Indiana in 2010. In her spare time, she enjoys spending time with her husband and children, hiking, traveling and exploring new places with her family as well as light remodeling projects.