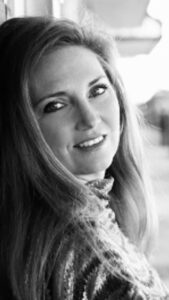 SHANNON CHRISTINE
Master Teacher: Ballet, Pointe, Jazz, Tap, Hip Hop, Musical Theatre, and Creative Movement, Art Instructor
Ms. Shannon has been a ballet and dance teacher, performer, and choreographer for over 20 years. She is a certified ballet teacher in Cecchetti Syllabus Grades I, II, and III. She has her Bachelor's of Science in Biology and Art from the University of Missouri Columbia, and her degree in Education and Certification in Science and PRE K-12 from the State of Missouri. Ms. Shannon was the School Director for Dance Arts of St. Louis for 16 years, the Chair of the Dance Department for Parkway School District High Schools, Desmet Jesuit College Prep, and Crossroads College Prep. She was on ballet scholarship at Columbia Performing Arts and was also an intern for MADCO (Modern American Dance Company). Ms. Shannon has had the privilege of partaking in residencies with many dance companies including, Alvin Ailey and Paul Taylor. Ms. Shannon is passionate about ballet and enjoys teaching students of all ages the joys, creativity, technique, and performance skills creating great artists. She has performed Romeo and Juliet with American Ballet Theatre and Stuttgart Ballet through Dance St. Louis. Ms. Shannon has performed and staged classics such as Nutcracker, Swan Lake, La Bayadare, Les Sylphides, Pas de Quatre, Paquita, Grand Pas Classique, Sleeping Beauty, and Don Quixote. Ms. Shannon helped created new story book ballets such as Beauty and the Beast, The Sorcerer's Apprentice, Tiana's Mardi Gras Ball, Little Red Goes into the Woods, The Secret Garden, Tinkerbell and Her Fairy Friends, The Rainbow Fairy, and Fairy Tale Excerpts.
Ms. Shannon's students have attended Master Classes and Residencies with Complexions, River North, Hubbard Street Dance Chicago, Ruth Paige's Civic Ballet of Chicago, Joffrey Ballet, Sydney Ballet Australia, Miami City ballet, Kansas City Ballet. Ms. Shannon has taught and coached YGAP dancers and trained a ballerina to teach ballet for Joffrey Ballet School NY.
Ms. Shannon's students have attended Joffrey, ABT, Nashville Ballet, Kanas City Ballet, Alvin Ailey, and summer intensives, as well as been awarded university scholarships. They have gone on to perform with Boston's Urbanity, Dayton Ballet, Dance Captain for Disney Broadway Touring HS Musicals & 9-5.
Ms. Shannon is also an art enthusiast. She has started selling her artwork, entering art competitions, and showing her art in local art shows since the age of 9. Commissioned colored pencil works of realistic portraiture, still life, and from photographs. Through middle school and high school she was asked by her school to create and paint murals for the Drama Room and Gymnasium.
She also created yearbook and program book covers, clothing logos, and school logos, and stationary. Designed and drew the emblem for the Kirkwood Fire-department. She won awards and contests for The American Heart Association Poster and St Louis Post Dispatch Newspaper "100 Neediest Cases". She was the president of the National Art Honors Society and helped give individual lessons to many aspiring artists.
As a professional artist she has designed and created many backdrops for theatrical productions, costumes, websites, logos, photography, videography, digital design, editing, and advertising.
She taught art and creativity and designed curriculum for community days at Spark Dallas for over 1,000s of families. Ms. Shannon also designed and created a mural, color me T-shirt's for Spark Dallas. Ms. Shannon's haute couture fashion was featured in Transcend Dallas 2017, her watercolor Dallas skylines were featured in the Dallas Observer November 2017, and her work has been shown at Neiman Marcus, 5×5, and Cedars Open Studios 2017-2018. Her artwork ranges from paintings, fabric, and sculpture – realistic and abstract.