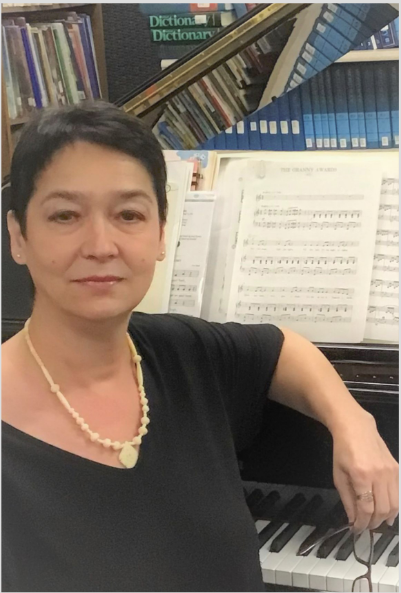 ELEONORA ROBINSON
Voice, Piano, Early Childhood Classes
Ms. Eleonora is a professional musician from Tatar Stan with great love for teaching. After she graduated from State Music College with BA in Music and Conducting, she continued her studies for 5 more years in Kazan State Conservatory of Music where earned Master's Degree.
Ms. Robinson possesses vast experience in teaching different ages and skill levels: college orchestra, conducting, music history and theory, private piano, accordion, button accordion, domra (strings). In Olympia, WA where she lived for 13 years she fell in love with general music classes and elementary school grades.
Ms. Eleonora moved to Dallas, TX to be close to her family. She holds Professional Interpreter Certificate, and she taught for almost 7 years PreK-3rd grade in Plano RSM (Russian School of Advanced Mathematics), parallel with private piano lessons. Ms. Eleonora's beautiful and smart grandson put her in the world of music for babies and toddlers.
Ms. Robinson believes that teacher's knowledge and enthusiasm in subject he/she is teaching, greatly inspires students!