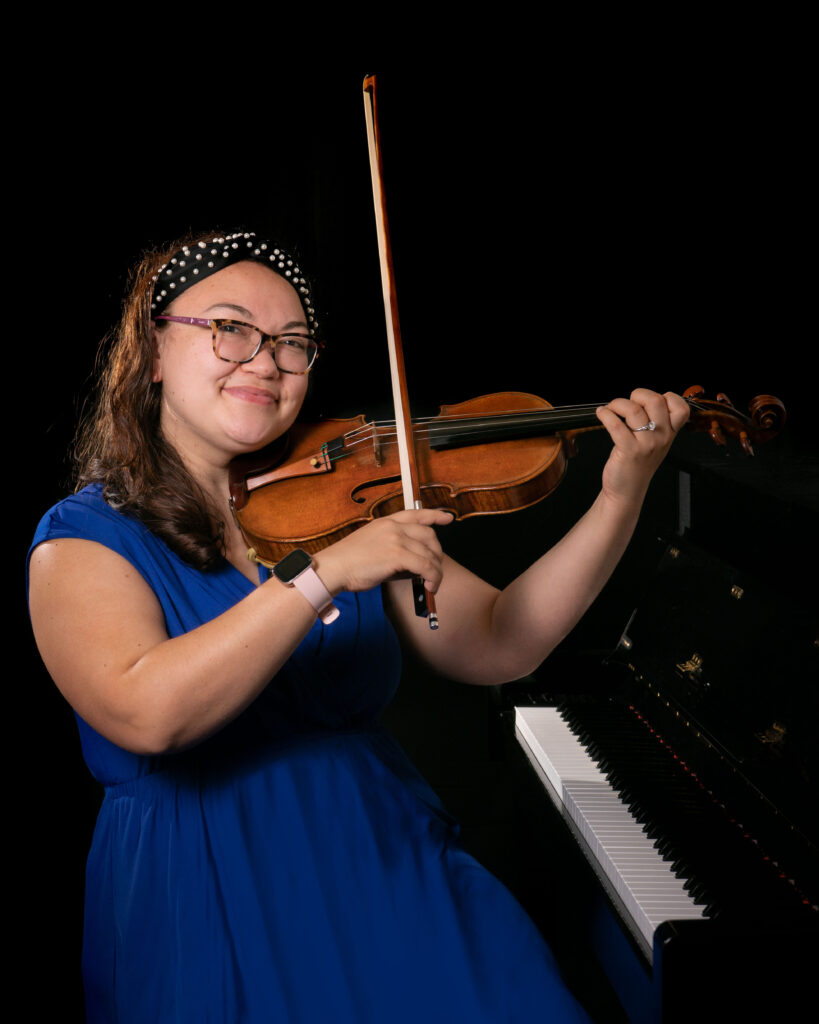 SARA SASAKI
Violin, Viola, Piano, Baby Music and Me, Baby Bach, Little Mozart, Soloist Pero Piano, Chamber Orchestra Instructor
Sara Sasaki is a violinist based in Dallas, Texas, and has a 15 year teaching career with experience teaching all levels and ages. She recently became a graduate of The University of Texas Butler School of Music with an Artist Diploma degree, studying primarily with Sandy Yamamoto. Previously she has earned her Master of Music degree from The University of Texas Butler School of Music and Bachelor of Music degree from the Oberlin Conservatory of Music.

While studying at UT, she has held the positions of Concertmaster and Principal Second Violin with the University of Texas Symphony Orchestra under the direction of Gerhardt Zimmermann, Concertmaster with the University of Texas New Music Ensemble under the direction of Dan Welcher, and Concertmaster of the Bach Cantata Project under the direction of Dr. James Morrow. Ms. Sasaki is the Artistic Director of the contemporary chamber group prismatx ensemble, founded in May 2016 and based in Austin, Texas. She has been a performer and fellow at The Next Festival of Emerging Artists, soundSCAPE composition and performance exchange, Heifetz International Music Institute, Aspen Music Festival, and Eastern Music Festival.
In the Dallas area, she regularly performs with the Las Colinas Symphony Orchestra and Plano Symphony Orchestra, and additionally enjoys performing with bluegrass bands Ioni Creek and The Quibble Brothers. Sara resides in Dallas with her fiancé Charlie and cat Kikko, and loves working with her wonderful students on a weekly basis.