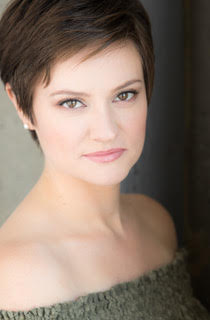 NINA POLACHECK
Voice, Piano, Toddler Group Classes
Nina Polachek is a Dallas-based lyric coloratura soprano. She studied voice at both Boston University College of Fine Arts and Rollins College School of Music in Winter Park, FL. Over the past decade, Nina has been featured in recitals and concert series throughout the U.S., singing with ensembles such as the Imperial Symphony Orchestra, The Villages Philharmonic Orchestra, Concert Lyric Opera, KC Productions, and The Word on Broadway Series. She spent her last 4 years of graduate study developing a philosophy of singing, graduating from Boston University with a M.T.S. in philosophy and aesthetics. 
Most recently, Ms Polachek can be found traveling between DFW, Orlando and the northeastern U.S. coast as a featured artist in concerts and recitals.
Alongside her performing career, Ms. Polachek maintains a private studio for all levels of musical and vocal training. She loves to pass along her passion for music through various educational programs, participating as visiting music instructor in elementary level summer workshops, collegiate level master classes, children's operas, and as a frequently returning guest to the Orange County Public Schools Elementary Music and Strings classes.